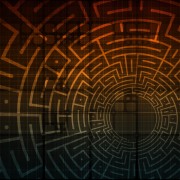 Ambitious professionals in transition can benefit tremendously from a close working relationship with a well qualified job search coach.  Working with an experienced and proven job search coach can mean the difference between securing a role in which you thrive and grow or wasting years in a lackluster job going nowhere.
A relationship with a coach can be one of your most valued.
Key qualifications to look for when engaging a career coach:
Experience across industries.
While differences between public and private sector, government, and academic jobs are obvious, a savvy job search coach needs to understand the business dynamics and hiring patterns with a wide range of organizations in a multitude of markets.  This knowledge is very valuable for job hunters who want to take their careers across industry lines.
The non-profit business world has distinct characteristics. For example, the word development has very different meanings in health sciences, fundraising, and commercial real estate. Looking for work in the international arena is different than looking for work near home.
Experience up and down the org chart.
There are huge differences in the way first level managers in manufacturing need to go about a job search in comparison to senior executives in the same field. Job hunting needs vary from the R&D side of a high tech company to the operations, financial, marketing, IT, and sales sides of the business. People with technical backgrounds need to substantiate their technical accomplishments, while senior leaders must share information on ways they develop competitive distinction, use capital, and drive growth.
There is a difference between the needs of an early career financial analyst and a veteran CFO. CEOs have a unique set of needs that vary greatly from those of entrepreneurs – even though both may have common acquaintances in private equity and venture capital communities.
In-depth understanding of today's job market and its technology.
Job search, recruiting, and hiring processes have changed. Resumes and Linkedin profiles must be optimized using key words in order for software filters to find people with certain skills and experience. A career plan must be developed.
The use of smart phones and tablets accessing the web, e-mail, Linkedin, Facebook, and Twitter add tremendous exposure to new opportunities and a growing set of challenges for job seekers. Recruiters and many companies use sophisticated screening programs to read resumes. The invisible penalty for omitting a few key words can amount to being ignored.
Knowledge of and access to premier jobs.
Some of the best jobs are never announced. A good job search coach knows how the hidden job market works – and he must know the types of people (and often the very people) candidates need to meet to learn about great jobs.  The best jobs are pursued through side doors. What lies between a qualified candidate and a great new job are great people – and candidates need to get out and meet them. Third party influence is critical – and coaches must help candidates find it and create it.
Ability to inspire and challenge clients of all ages – and hold them accountable.
Too many professionals in transition compromise on what they are going after based largely on the lack of job hunting skills obtained over the years. They should not let their success (holding a good job for several years) grossly interfere with what they are truly qualified to go after.
An experienced job search coach knows what talented professionals need to work on to refresh and align their career story with the needs of various organizations. The job search coach must enhance the ways one's story is shared in writing and verbally. Professionals of different generations must get away with being who they really are. The techniques and methods will vary based on age group and, in some cases, cultural norms.
There is no better time for an accomplished professional to be proud, articulate, and a wee bit bold than when they are in transition. Confident and assertive professionals get interviews that lead to great jobs.
Facilitators of self awareness, goals planning, and well aimed career direction.
The internal gyro that keeps a hard working professional balanced can get jarred when in transition. Resetting that balancing mechanism often involves: 1) Enhanced self awareness (getting in touch with the genuine self)  2) Clarifying some specific career goals 3) Locking in on what better looks like in terms of possible next jobs.
An accomplished job search coach will be proficient working with a variety of personal assessment and professional development tools like: DiSC® and the Myers-Briggs Behavioral Type Indicator®. Goals planning (using the S-M-A-R-T approach) and milestone based project planning are tell-tale signs of a solid career advancement plan.
Exceptional communication skills – developing resumes, profiles, correspondence, and dialog.
Professionals communicate themselves into new and better positions. It's tough to get serious consideration without some strong and compelling written materials. Resumes and job search correspondence are often the Achilles heels of even the most talented candidates.
Hiring authorities, HR pros, and key decision makers are all pressed for time. It's tough to outperform a competitor who has the essence of what makes them most employable and valuable down on paper and they articulate it clearly. Writing has become a lost art. Not all job search coaches are expert resume writers, however, it's advantageous when one is. When the time is right, the coach must also add content, creativity, and strategy to the development and negotiation of job offers.
Confidante and collaboration partner – in for the long haul.
A well qualified job search coach will make it incredibly safe and comfortable for their clients to be open and honest. It is impossible to speak about career issues without also discussing who the client really is as a person.  Good job search collaborations involve some good healthy debate – and all personal information shared should be kept confidential.
https://careersummits.com/wp-content/uploads/2014/10/Changes_Ahead_sm.jpg
270
710
Tony McKeon
https://careersummits.com/wp-content/uploads/2022/08/Master-Logo.png
Tony McKeon
2017-09-06 21:00:15
2022-09-19 16:39:29
Need A Job Search Coach?