Unlocking the Value of Feedback
"People say I don't take criticism well, but I say, "What the hell do they know?" – Groucho Marx
Feedback is great not just for what it is, but for what comes from it.
For many, feedback is a scary word. "Oh no, I think she's going to give me feedback on my presentation." "I hope she skips me." "Whew, that was close, I thought she was going to say something to me." These thoughts go through the minds of people with little or no value for feedback. For some, feedback has a negative connotation, erroneously considered synonymous with criticism. Some people have an inability to accept and process feedback.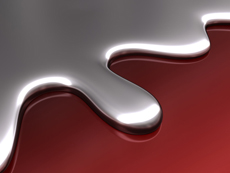 So, what makes feedback so tough to handle?  Have you ever seen or tried to touch the chemical mercury (used in old fashion thermometers) when it's out on its own?  It's crazy how difficult it is to handle.  In a world where operant conditioning thrives, people do as they see others do. Feedback is not necessarily handled well by the masses.   By its very nature, feedback is surprisingly difficult to handle, for both the feedback giver and the feedback receiver.
To some, it may seem contrarian to offer negative feedback to affect something positively. However, that is often how it is done. People often fear feedback because they don't want to hear a differing view. Perhaps that also involves a certain degree of insecurity.
The late Edie Seashore, https://www.american.edu/spa/faculty/eseashore.cfm a pioneering behavioral scientist and former head of the National Training Laboratories Institute (NTL) was one this country's greatest de-fusers of ticking time bombs dressed up as business people and military leaders.
Ms. Seashore would be engaged to sit and listen and watch senior leaders wield their power – and then she would stir the open discussion of feedback. Eloquent as she was, she would often start with a question. "So, what do we see here … what resonated with you?" "How did what was said make you feel?" "Was there anything done physically or said in a certain way that struck you?" She had an incredible way to make people feel safe, both as feedback givers and receivers. She was a master at explaining what it was, how it should be handled, and how to prevent its misuse and sometimes hurtful consequences.
Before closing discussions, she would often ask people to sum up their biggest takeaways.  What became clear to everyone was the value of feedback used wisely. Obviously, Ms. Seashore knew a great deal about feedback – and she used it masterfully to help professionals at all levels improve their leadership.
The best way to get over the fear of feedback is to use it properly. Some of the best feedback someone can get, they go get on purpose.
Feedback Ground Rules (Giving and Receiving)
It is important to keep in mind that in the vast amount of circumstances, the whole purpose of sharing feedback is to contribute in some way to affecting positive change. If this is not the case, what is likely to be shared will simply be harsh criticism. There is a time and place for both. The problem is that the misuse and/or misinterpretation of feedback ends up in the category of criticism, and there is very little lasting value.
Make your use of (and request for) feedback timely. Like tomatoes, there's a shelf life
Be polite and play it safe. If (as a feedback giver) your intention is positive, say so. If as a feedback receiver your frame of mind is positive (open-mindedness) share that openly
Attempt to foster and share open-mindedness, as it can be a catalyst
Frame comments to be constructive – not destructive
Be specific describing the Situation – what was seen, heard, and/or how it made you feel
Speak about the Behavior that is at or near the center of what is being discussed
Explain the Impact of what occurred to you (not what you think occurred to others)
The study of feedback indicates there is enormous benefit when both parties share a similar understanding of feedback and how it tends to be handled most effectively. It doesn't have to be scary at all. Remaining calm through the exchange of feedback is terribly important, as is sustaining that same calm during an ensuing conversation.
Yes, there should be an ensuing conversation – and that can be the fun part where the feedback can be acknowledged, accepted, or agreed upon. Another option of course, is to disagree. Strong disagreement can be a precursor to hurt feelings and a strained relationship.
Sloan Weitzel, author of "Feedback that Works – How to Build and Deliver Your Message", is credited with making the S-B-I Technique one of the best known approaches to using feedback safely. The acronym stands for: Situation – Behavior – Impact. There is a nifty one-page PDF on the topic at: https://www.ccl.org/leadership/pdf/publications/readers/reader405ccl.pdf
In an upcoming article, we'll take a look at some of the Do's and Don'ts regarding feedback.
In the meantime, enjoy finding opportunities where adding feedback can mean adding value.
Care to comment?  Your feedback is welcome!
https://careersummits.com/wp-content/uploads/2014/10/Feedback_sm.jpg
270
710
Tony McKeon
https://careersummits.com/wp-content/uploads/2022/08/Master-Logo.png
Tony McKeon
2017-07-20 22:20:46
2022-09-19 16:41:53
Unlocking the Value of Feedback